Thompson Information Services Content Now Available Within AmpliFund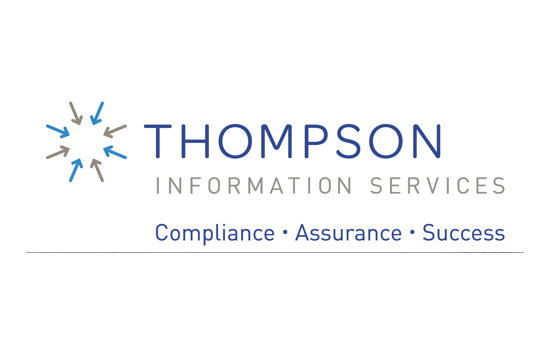 May 28, 2015 (Cleveland, Ohio) — StreamLink Software, the market's only comprehensive grant management software provider, launches its integration with Thompson Information Services, the leading publisher in federal grant compliance information. The best of Thompson content is now dynamically integrated into the company's grant management software, AmpliFund, via a new Knowledge Center.
The Knowledge Center features helpful information and resources provided directly in the AmpliFund user-interface, including:
Grants Intelligence: Insight and best practices from the nation's leading grant professionals on the latest development and compliance issues.
News: Instant updates from the U.S. capital on important events and legislation that can impact grant programs.
Tools and Forms: Customizable templates, including grants calendars, audit checklists, risk assessment matrices, time and effort reporting worksheets, and budget aids.
Publications: Analysis of Office of Management and Budget (OMB) grant reform guidance designed to help fund recipients navigate the full grant lifecycle — from pre-award to award, post-award and closeout.
Webinars: Topical webinars that break down the most complex, and potentially confusing, guidance and regulations issued by OMB and federal agencies.
"The quick implementation of the Knowledge Center into the AmpliFund platform demonstrates the value we place on this integration and partnership," said StreamLink Software CEO Adam Roth. "With recent regulatory changes, grantees are seeking information and tools to help them remain compliant and develop data-centric grant management processes. Thanks to our partnership with Thompson, AmpliFund can now provide both."
The Knowledge Center will be available to new AmpliFund customers as a value-add via their Full Cycle and Public Sector product subscriptions.
"We are delighted to be able to provide our valuable grants compliance information to AmpliFund users," said Thompson CEO and President Joel Poznansky. "We realize the value to the whole grants community of integrated content and fully understand the importance of offering grantees access to key compliance guidance wherever they are."
About StreamLink Software
Founded in 2008, StreamLink Software (www.StreamLinkSoftware.com) designs, develops and markets leading-edge process management tools for nonprofit and public sector institutions.
The company's flagship grant management solution, AmpliFund, captures grant information as data and automates hundreds of complex activities throughout the grant lifecycle. Its board management portal, BoardMax, helps organizations engage and communicate with board members.
Both products are high-value, affordable software solutions, designed to help nonprofit and public sector entities maintain compliance, generate revenue and build capacity.
About Thompson Information Services
Since 1972, thousands of professionals in business, government, law and academia have relied on Thompson Information Services to provide the most authoritative, timely and practical guidance available in a variety of professional practice areas.
Thompson Information Services is recognized as one of the leading publishers in regulatory compliance information in the fields of federal grants development and management, employment law, retirement plans and employee benefits, food and drug manufacturing, and health care facilities and records. The Thompson Information Services collection includes over 50 industry-leading titles covering critical compliance and regulatory issues, including respected resources such as the Federal Grants Management Handbook, the Single Audit Information Service and Techniques for Monitoring Federal Subawards.