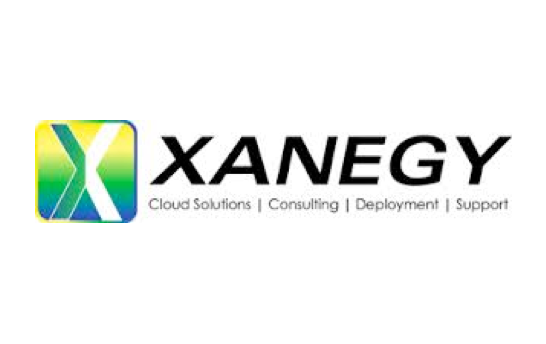 May 20, 2015 (Cleveland, Ohio)—StreamLink Software, the leading board and grant management software-as-a-service technology provider, announces its partnership with nonprofit consulting firm, Xanegy, as an authorized value-added reseller for its products.
"Xanegy has a history of success selling purpose-built, cloud-based technologies to nonprofits, Native American tribes and government institutions," said StreamLink Software CEO Adam Roth. "Its connections and experience are a welcome addition, as we look to provide transparency and accountability to fund recipients through AmpliFund."
AmpliFund is a cloud-based grant management solution designed to help nonprofit and government entities manage the entire grant lifecycle from pre-award to post-award reporting. Built to satisfy new compliance requirements, resulting from the Digital Accountability and Transparency Act (DATA Act) and OMB Uniform Grant Guidance, AmpliFund provides a central hub to track grant dollars, and automate data collection and report creation.
"Grants are crucial in funding the many programs nonprofits offer to their constituents and communities," said Xanegy President Robert Blake. "With AmpliFund, we can offer our nonprofit clients a powerful, cloud-based grant management solution that will allow them to track and report on existing grants and enable them to be more competitive in winning additional grant awards."
StreamLink Software intends to grow its partner program for both its grant and board management products, as a means to expand into new markets.
Learn about partnership opportunities on the StreamLink Software website.
About StreamLink Software
Founded in 2008, StreamLink Software (StreamLinkSoftware.com) designs, develops and markets leading-edge process management tools for nonprofit and public sector institutions.
The company's flagship grant management solution, AmpliFund, captures grant information as data and automates hundreds of complex activities throughout the grant lifecycle. Its board management portal, BoardMax, helps organizations engage and communicate with board members.
Both products are high-value, affordable software solutions, designed to help nonprofit and public sector entities maintain compliance, generate revenue and build capacity.
About Xanegy
Xanegy (xanegy.com) assists nonprofits with any aspect of accounting and finance needs, from system selection and implementation to learning accounts payable processing or setting up a FASB 116/117 or GASB 34 compliant financial statement. The Xanegy team specializes in accounting regulations, technology, and nonprofit operations and compliance.