AmpliFund tracks, measures and automates each step of the grant cycle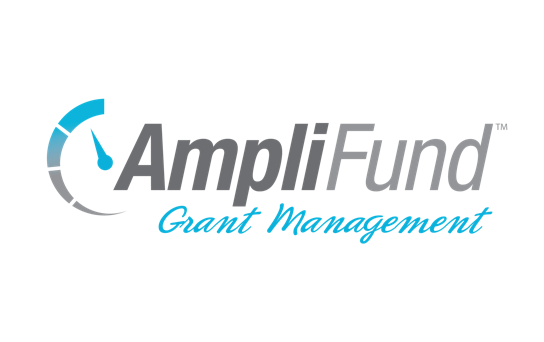 CLEVELAND, OHIO — November 3, 2009 — StreamLink Software, a provider of nonprofit software management systems, announced the release of AmpliFund, grant management software that helps nonprofit organizations earn the full potential of every grant and maximize funding opportunities. AmpliFund tracks, measures and automates each step of the grant cycle enabling managers to effectively manage results by tracking both spending and performance for every grant and contract.
"AmpliFund is the first product we have ever endorsed," says Gail Vertz, CEO of the American Association of Grant Professionals, the leading industry association for Grant Professionals for the last 11 years. "We choose to endorse this product for its remarkable ability to track, measure and impact grant performance throughout the entire grant cycle." Mike Benz, President and CEO of the United Way of Greater Cleveland concurs stating, "AmpliFund immediately impacts grant performance by stretching the value of every dollar.
"Underperformance and inability to control the grant process were challenges I faced constantly during my 15 years in nonprofit management," says Adam Roth, President and Founder of StreamLink Software. "AmpliFund was created to maximize grant performance throughout the development process and the grant management lifecycle. AmpliFund addresses these challenges to ensure greater resources early on and greater performance from existing grants and contracts."
AmpliFund is available as a Software as a Service model, allowing nonprofit organizations to take advantage of the latest technology with minimal investment. It also allows users to access the Foundation Center database from within the product to manage grant contacts.
About StreamLink Software:
StreamLink provides nonprofit organizations with web-based management software that increases operational capacity and efficiency. StreamLink's philosophy is to maximize the value of every dollar a nonprofit organization has, increasing its ability to achieve its mission. StreamLink recognizes that most all nonprofit organizations do not have leading edge tools to make them both effective and efficient, primarily because of the cost-prohibitive investments of hardware, software and resources. StreamLink drives performance in the areas of board management, government grants and foundation management. StreamLink Software has partnered with BoardSource and The Foundation Center to incorporate best practices and research tools into its solutions.
For more information, please contact:
StreamLink
1900 Superior Avenue, Suite 223
Cleveland, OH 44114
Phone: (216) 916-7333
Adam Roth
aroth@streamlinksoftware.com
(216) 916-7331
Nikki DiFilippo
nikki@streamlinksoftware.com
(216) 916-7302