AmpliFund-GrantFinder Integration Connects Grant Research to Grant Management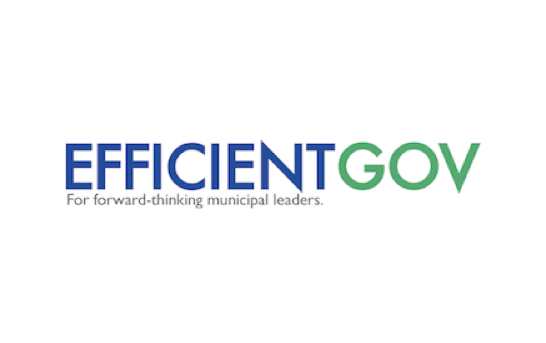 Oct. 6, 2014 (Cleveland, Ohio)—StreamLink Software, a software as a service (SaaS) technology provider, announces new partnership with EfficientGov.com, the leading site for local government solutions. Deep product integrations will add robust grant research capabilities to the company's grant management software, AmpliFund.
EfficientGov's grant research product, GrantFinder, is now available as an add-on module to all AmpliFund users. GrantFinder has a continuously updated database of more than 4,000 federal, state, corporate and foundation funding opportunities. The product's search capabilities, which include saved searches and automated notifications, make it easy for grant managers to sort through available grants, eligibility requirements and deadlines.
With the addition of GrantFinder, AmpliFund users can research, manage and report on awards from a single interface, enabling comprehensive grant management throughout the award lifecycle.
"GrantFinder is the final piece that gives AmpliFund users full lifecycle grant management," said StreamLink Software CEO Adam Roth. "The product's robust database, easy-to-navigate user interface and seamless integration with AmpliFund made this a natural partnership for us."
Using GrantFinder, AmpliFund users will be able to:
Have full access to the GrantFinder database of federal, state, local and foundation funding opportunities.
Navigate to GrantFinder within the AmpliFund platform using a single sign-on (SSO) system.
Set saved searches for specific award parameters.
Import grants and contact records directly into AmpliFund.
Receive automated notifications and reminders in the AmpliFund message center.
GrantFinder award data can be exported to AmpliFund in a few clicks. This simplifies searching for funding opportunities and nearly eliminates manual data entry between platforms, saving grant writers, managers and administrators time and effort.
"Integrating GrantFinder and AmpliFund enables us to offer our clients a one-stop shop for grants lifecycle management," said EfficientGov Founder and Publisher Barry Greenfield. "This is another step toward helping local government officials more easily find and distribute grant funding."
The integration is StreamLink Software's first step toward an open API for AmpliFund, which would enable turnkey integration with a host of other software solutions.
Learn more about GrantFinder's capabilities.
About StreamLink Software
Founded in 2008, StreamLink Software (www.StreamLinkSoftware.com) designs, develops and markets leading-edge process management tools for nonprofit and public sector institutions.
The company's flagship grant management solution, AmpliFund, automates hundreds of complex activities throughout the grant lifecycle, thus freeing up valuable resources to pursue additional funding. Its board management portal, BoardMax, helps organizations engage and communicate with board members.
Both products are high-value, affordable software solutions, designed to help nonprofit and public sector entities maintain compliance, generate revenue and build capacity.
About EfficientGov
EfficientGov (www.EfficientGov.com) is the #1 ranked digital information service for city, county and town officials seeking cost-effective solutions for municipal government. Founded in 2011, EfficientGov reaches more than 45,000 subscribers each week via email newsletters and its website reaches 10,000 unique visitors per month.
GrantFinder, a fee-based, online grants research tool, was launched in 2013 and currently has more than 1,000 active users from more than 300 cities, counties and towns.
EfficientGov is part of Praetorian Digital, a San Francisco-based digital media company that is the leader in public safety information. With more than two million registered members, Praetorian owns and operates PoliceOne.com, FireRescue1.com, FireChief.com, EMS1.com, CorrectionsOne.com, Military1.com and EfficientGov.com as well as more than 15 topical public safety websites providing resources ranging from accredited online training to grant funding assistance.