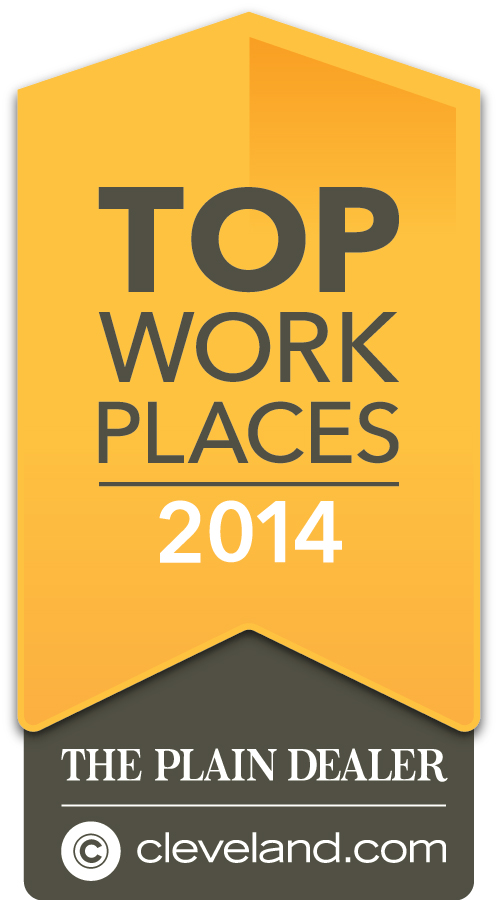 June 15, 2014 (Cleveland, Ohio)—StreamLink Software, a software as a service (SaaS) technology provider, is pleased to announce that it has been selected as one of The Plain Dealer Top Workplaces.
The list is determined based on employee feedback surveys conducted by WorkplaceDynamics, LLP, a leading research firm on organizational health and employee engagement.
StreamLink Software was awarded the honor based on its culture of open communication, clear expectations, and appreciation for the balance needed between work, family and personal interests. Employees agreed that they are well informed of company initiatives and decisions, new ideas are encouraged, processes are efficient and manager/supervisee relationships are strong.
"StreamLink Software strives to create a workplace that attracts, retains and nurtures top-performing professionals," said StreamLink Software CEO Adam Roth. "It's fantastic to see our efforts in this area substantiated by the employee feedback we received. I'm proud to work alongside such a bright and talented team."
The Plain Dealer published the complete list of Top Workplaces on June 15, 2014.
WorkplaceDynamics conducts regional Top Workplaces programs with 40 major publishing partners across the United States. For more information about the Top Workplaces lists and WorkplaceDynamics, please visit www.topworkplaces.com and www.workplacedynamics.com.
About StreamLink Software
Founded in 2008, StreamLink Software (www.StreamLinkSoftware.com) designs, develops and markets leading-edge process management tools for nonprofit and public sector institutions.
The company's flagship grant management solution, AmpliFund, automates hundreds of complex activities throughout the grant lifecycle, thus freeing up valuable resources to pursue additional funding. Its board management portal, BoardMax, helps organizations engage and communicate with board members. Improved coordination and information sharing translates into less administrative work and more involved board members.
Both products are high-value, affordable software solutions, designed to help nonprofit and public sector entities maintain compliance, generate revenue and build capacity.
####