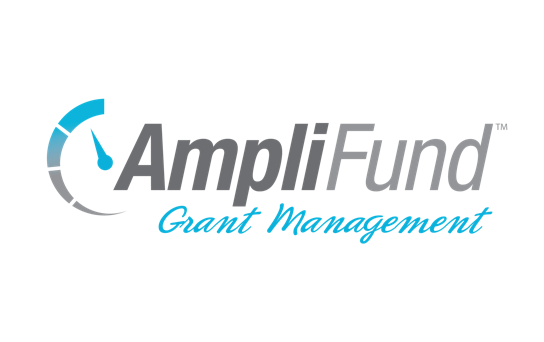 November 7, 2013 (Cleveland, Ohio)—StreamLink Software, a software as a service (SaaS) technology provider, released version 4.0 of its grant management system, AmpliFund.
AmpliFund 4.0 was built to simplify the growing complexities of grant management. It creates a comprehensive, yet intuitive, hub where grant managers can efficiently oversee the entire grant lifecycle. As a result, nonprofit organizations and public entities can drive additional revenue and capacity through more streamlined processes, and easily ensure regulatory compliance with advanced reporting functionality.
Within AmpliFund 4.0, related feature sets are grouped into modules designed to address specific aspects of the grant management process:
Project: Allows for interlinking multiple grants, grant goals and budget items across organization projects. Data for the related grant goals and budgets automatically flow into overall project performance and budget activity.
Fund: Enables users to create fund distributions consisting of one or more grants to internal and external recipients, track cash receipts from multiple funding sources, and plan and track performance and budgets at the fund and distribution levels.
Time and Effort Certification: Provides after-the-fact documentation of work completed by grant-funded staff that is electronically approved and signed. It is an ideal feature for organizations in which employees split time across multiple grant-funded projects.
Sub-Recipients and Vendors: Offers close oversight on the performance and budget activities of consortia members. Lead managers on an account are able to approve performance and budget items, request resubmission, and generate reports to track overall activity.
"The grant management process is complex, and with the DATA (Digital Accountability and Transparency) Act being reintroduced to Congress, the tracking and reporting requirements placed on federally funded organizations will likely increase," said Adam Roth, president and CEO of StreamLink Software. "AmpliFund 4.0 was built to help grant managers optimize their current processes, and yet offers the necessary flexibility to seamlessly adapt to any new federal regulations that come down the pike."
For more information about AmpliFund 4.0, visit www.StreamLinkSoftware.com.
About StreamLink Software
Founded in 2008, StreamLink Software (www.StreamLinkSoftware.com) designs, develops and markets leading-edge process management tools for nonprofit and public sector institutions.
The company's flagship grant management solution, AmpliFund Full Cycle, automates hundreds of complex activities throughout the grant lifecycle, thus freeing up valuable resources to pursue additional funding.
Its board management portal, BoardMax, helps organizations engage and communicate with board members. Improved coordination and information sharing translates into less administrative work and more involved board members.
Both products are high-value, affordable software solutions, designed to help nonprofit entities, including education, healthcare and charitable organizations, maintain compliance, generate revenue and build capacity.
StreamLink Software
812 Huron Road Suite 840
Cleveland, OH 44115
Phone: (216) 377-5500
Contact
Adam Roth, 216-377-5555
aroth@streamlinksoftware.com