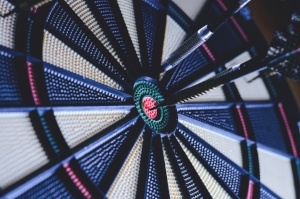 Increasing competition for awards can make winning grants tricky, especially without a well thought-out and compelling proposal.
Some of the most critical elements to include within your proposal are goals and expected outcomes. By setting feasible goals upfront, funding criteria can be integrated into your post-award grant management plan. This will help ensure compliance and federal reporting requirements are met—an increasingly important factor in winning future awards.
Below we discuss how you can set realistic grant performance goals and outcomes during the proposal stage to ensure compliance requirements will be met during post-award reporting.
Revisit Historical Data
Historical data can help set the groundwork for your goals and expectations. Take the time to review past performance data to evaluate how your organization previously has achieved goals when utilizing grant funding.
Dive into specific information, such as:
Activities undertaken.
Budget and spend.
Deliverable timelines.
Financial expenditures.
Goals, indicators and milestones.
Outputs and outcomes.
By pulling this information and utilizing it as a benchmark for your new goals, you are able to demonstrate to awarding organizations that you can achieve the goals you set out to accomplish.
Ask the Right Questions
In addition to reviewing your organization's historical data, sit down and ask yourself and your teammates specific questions that will dig into the "who, what, where, when and why" of your goals.
Consider asking questions, such as:
How much funding do we need?
Why do we need this specific grant?
Where will funds be allocated?
What type of projects will be utilizing funding?
What steps will our organization take to achieve these goals?
How will we track against goals and expected outcomes?
Do we need other resources to help achieve these goals? If so, what are they?
Will our goals be measurable and attainable?
When are reporting deadlines?
Who will own specific projects and goals?
Utilize Grant Management Software to Track Against Goals
After you have set your goals and won funding, the final step is to ensure you are capturing data along the way. This will help streamline post-award reporting, as well as showcase your ability to accomplish your intended goals and outcomes.
Consider utilizing a dedicated system, such as grant management software, that will allow you to monitor and track the following aspects through internal reports:
Cost and performance data.
Estimate on percentage complete.
Financial expenditures by project activity.
Time spent and costs per activity compared to budget.
Are you interested in learning how else you can leverage your historical data? Watch our webinar How to Connect Performance and Financial Data.
Image Source: StockSnap
Subscribe to our blog
PHA+VGhhbmsgeW91IGZvciBzdWJzY3JpYmluZy48L3A+