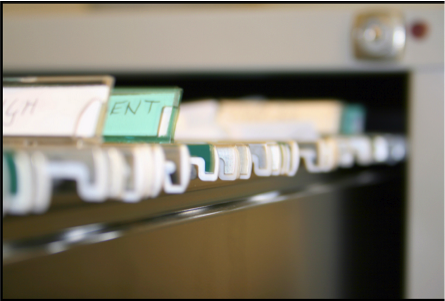 Grant management software can help you expedite grant management processes, drive efficiency, and eliminate wasted resources.
But, is it a fit for your organization? Below are some organizational characteristics that may make you a prime candidate.
Use of Ad-Hoc Grant Management Tools
Ninety-percent of organizations we surveyed manage grants with spreadsheets, word processing documents and shared files. This process is time intensive and prone to error, as it is not fully integrated.
On the other hand, grant management software consolidates documents, information and applications, eliminating loose files. It also automates data collection and report creation, cutting down the amount of time needed.
The result is an average 72% reduction in administrative time.
Complex Grant Reporting Requirements
As grant requirements become more complex, organizations need to manage grants more transparently to ensure compliance. This is especially important for organizations that receive federal funds or are in highly regulated sectors.
Slice and dice data however you need with a grant management solution. Easily track time and effort certification, performance reporting across sub-recipients, project results and more. This ensures money is allocated properly and funds are fully utilized.
Numerous Grant Stakeholders
Grant management is even more intense when multiple people are involved in the process. This may include your development and grant offices, those executing the grant, sub-recipients and vendors.
With ad-hoc systems in place, you and your team are constantly swapping Excel and Word documents over servers and emails, and sending follow up reminders for information. Improve communication with file consolidation, project calendars, timesheets and task delegation capabilities.
Multi-Grant Management
If your organization has a need to manage multiple grants, ad-hoc tools can be even more cluttered and inefficient with the amount of information you're responsible for reporting.
Grant management software can consolidate your documents and organize processes and procedures by specific grant to keep your workflows confusion-free. Integrated deadline calendars and to-do delegation allow you to seamlessly keep your team up to date and current with tasks.
Working For You
While the factors above may accelerate your need for adoption, any organization that receives or awards grants is an appropriate candidate for grant management software. Educational institutions, government entities, nonprofits and even funders can benefit from the robust features available.
Take a look at your current workflow and individualized needs. How could grant management software make your organization more efficient and effective?
For more on the benefits of grant management software, download our whitepaper, "The Complex State of Grant Management: Adopting New Strategies for Success."
Subscribe to our blog
PHA+VGhhbmsgeW91IGZvciBzdWJzY3JpYmluZy48L3A+