Partnership Pairs Grant Content and Technology; Helps Customers Remain Compliant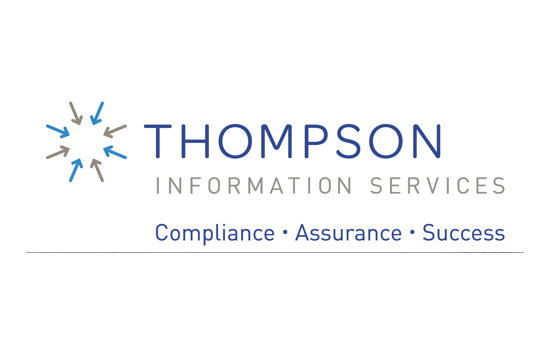 March 10, 2015 (Cleveland, Ohio)—StreamLink Software, the market's only comprehensive grant management software provider, announces a new partnership with Thompson Information Services, the leading publisher in federal grant compliance information. Through the partnership, Thompson's grant and compliance content will be integrated into the user interface of the company's grant management software, AmpliFund.
Due to recent changes in the grant regulatory landscape, including the enactment of the Office of Management and Budget's Uniform Grant Guidance and the passage of the Digital Accountability and Transparency Act, grantees need to take a data-centric approach to performance management.
"By partnering with Thompson, AmpliFund will not only be able to capture detailed and actionable information throughout the entire grant lifecycle, it will also be able to provide immediate expertise at every stage of the process via dynamically inserted content," said StreamLink Software CEO Adam Roth. "Customers won't have to search elsewhere for answers to grant management and reporting questions. Everything needed to create performance reports is now housed within a single application."
By integrating Thompson content directly into the AmpliFund user interface, customers will have immediate access to the federal grant information they need. The companies also plan to partner on webinars and training sessions as an added-value to AmpliFund customers.
Thompson provides robust grant management content that covers legislative and regulatory trends, grant-seeking tips, industry news, expert analysis, how-to compliance tools and management best practices.
"We look forward to integrating our content within AmpliFund and helping federal grant recipients comply with the new OMB Uniform Grant Guidance requirements," said Joel Poznansky, Thompson CEO and president.
About StreamLink Software
Founded in 2008, StreamLink Software (www.StreamLinkSoftware.com) designs, develops and markets leading-edge process management tools for nonprofit and public sector institutions.
The company's flagship grant management solution, AmpliFund, captures grant information as data and automates hundreds of complex activities throughout the grant lifecycle. Its board management portal, BoardMax, helps organizations engage and communicate with board members.
Both products are high-value, affordable software solutions, designed to help nonprofit and public sector entities maintain compliance, generate revenue and build capacity.
About Thompson Information Services
Since 1972, thousands of professionals in business, government, law and academia have relied on Thompson Information Services to provide the most authoritative, timely and practical guidance available in a variety of professional practice areas.
Thompson Information Services is recognized as one of the leading publishers in regulatory compliance information in the fields of federal grants development and management, employment law, retirement plans and employee benefits, food and drug manufacturing, and health care facilities and records. The Thompson Information Services collection includes over 50 industry-leading titles covering critical compliance and regulatory issues, including respected resources such as the Federal Grants Management Handbook, the Single Audit Information Service and Techniques for Monitoring Federal Subawards.